GMP-certified ethanol for pharmaceutical production
Alcosuisse AG produces a variety of unique GMP-grade ethanol products. Specifically, this offers the following benefits for customers in the pharmaceutical industry:
• fully automated production of high-quality blends
• 100% traceability of all raw materials back to the original producer
• 5 μm-filtration of all ethanol products and mixtures
• qualified production facilities and validated production processes
• systematic organoleptic testing
• dedicated tank, pump and piping systems
• batch-specific analysis certificates (European Pharmacopoeia, Ph. Eur.)
• guaranteed quality in logistics/containers
• documentation of all process steps and of risk and change management
The Swissmedic GMP manufacturing licence requires Alcosuisse AG to keep complete documentation of the entire value-added chain: suppliers, production, distribution, quality management, handling, storage, handling of dangerous goods and customer support.
As the Swiss pharmaceutical industry's established, long-standing and preferred partner and supplier, Alcosuisse AG undergoes regular and strict auditing by the major Swiss pharmaceutical companies. The Swissmedic GMP manufacturing licence provides all pharmaceutical clients – both in Switzerland and abroad – with a guarantee that ethanol production at Alcosuisse AG is subject to the same quality standards as in the Swiss pharmaceutical industry.
Significance of the Swissmedic GMP manufacturing licence
Ethanol manufacturing at Alcosuisse ag is GMP-certified by Swissmedic. The Swissmedic GMP manufacturing licence is extremely important for customers in the pharmaceutical industry, as Swissmedic strictly regulates and monitors the quality assurance of therapeutic products (active pharmaceutical ingredients, or APIs) in Switzerland. Swissmedic provides the consumer with a guarantee that the production of medicines is subject to strict quality control. For the pharmaceutical industry, the Swissmedic GMP manufacturing licence signifies that Alcosuisse ag is a raw material producer that is familiar with the pharmaceutical industry's quality standards and knows how to apply them. With Alcosuisse ag, the drug manufacturing sector therefore has at its disposal a trustworthy producer and supplier that makes the API manufacturing/ refining process efficient, traceable and cost-effective.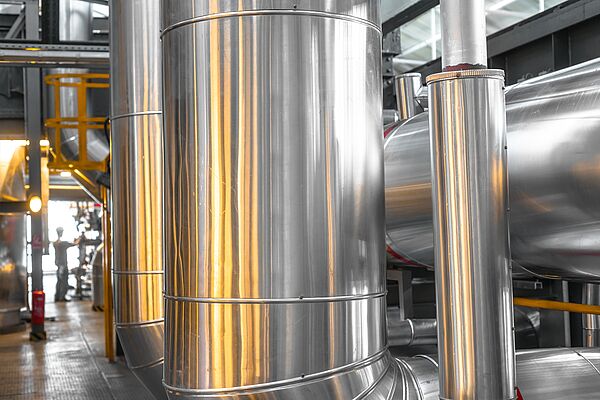 Contact
Do you have any questions or suggestions? Get in touch with us here!
Contact form
×
ChemCare® - For carefree handling of chemicals, lubricants, industrial and hazardous wastes
The companies of the Thommen-Furler Group as partners for the procurement of chemicals and lubricants, for environmental technology and for the recycling of industrial and hazardous waste, offer you an integral solution from one and the same source that is not only environmentally sound but also extremely economically interesting.
Continue